On-Site Event at Whole Foods -November 11th, 2017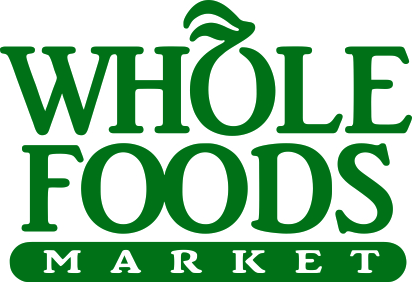 Dave and I were contracted by Whole Foods on Oleander Drive, to come and sharpen 1 FREE knife per customer for 3 hours on Saturday, Veterans Day, November 11th. We were thrilled as Whole Foods is one of our favorite stores! We had a fantastic time sharpening knives of all kinds and meeting some really nice people at Whole Foods. Thank you Chelsea and all of the Whole Foods team for offering our professional sharpening services to your customers. Good food and good sharp knives go hand in hand.
*********************************************************************************
April 28, 2012
On-Location Sharpening another hit at the Seaview Crab Company!!
SEAVIEW CRAB COMPANY
6458 Carolina Beach Road
Wilmington, NC 28412
910-793-0404
W
e sharpened for the good folks at the
S
eaview Crab Company on Saturday, April 28th and it was a blast!
Great weather and lots of great people to meet. A lot of customers took advantage of our professional knife sharpening services while they bought some great seafood for their weekend BBQ's and "get togethers". Fisherman were also stopping by for lively bait to entice their "catch of the day". We sharpened a lot of knives for a lot of terrific people who walked away with a bag of fish and sharp knives to prepare them with. Two great things that go great together! Thanks to Sam and Joe Romano and all the wonderful workers at the Seaview Crab Company for inviting us to come and offer our professional knife sharpening services to all of their customers, established and new alike!
********************************************************************
April 21, 2012
The Wilmington Cape Fear Rose Society
http://carolinadistrict.org/WCFRS/index.htm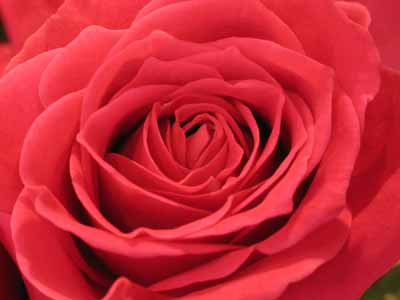 hosted Riptide Sharpening on Saturday, April 21st at the NHC Arboretum. We offered our professional sharpening services "On-Site" to their members while they were having their meeting.

We enjoyed meeting the wonderful people in the society and their passion for roses was exciting and fun to hear about. We expertly sharpened some Felco pruners and a few other gardening tools so the WCFRS members could continue tending to their beloved specimens with greater ease and efficiency. Dave (our expert sharpener and owner of the company) gave much appreciated tips on how to care for, use & maintain their tooling properly.

Appreciation came in the form of a very kind woman from the Ikabana Society asking Dave if he would come to one of "their" meetings and talk about gardening tools and how to properly care for them, while offering their members an "On-Site" professional sharpening service opportunity. Of course he said "Absolutely!".

Much thanks to Mike Caulder and all the members of the WCFRS for inviting us to come and sharpen for them and for asking us back again in the late summer/early fall. Look forward to seeing you all next time!

***********************************************************************************





July 30, 2012
THE WINE SAMPLER
4107-C Oleander Drive, Wilmington, NC
910-796-9463
Wine tasting and Knife sharpening
On-Site Professional Sharpening a Hit!!!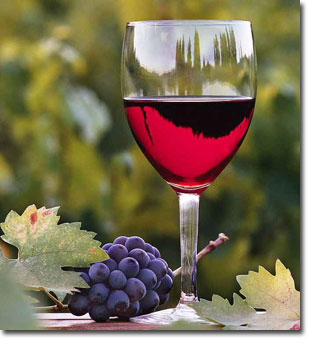 On
Saturday, July 30th
THE WINE SAMPLER
on 4107-c Oleander Drive, Wilmington, NC
http://THEWINESAMPLER.COM
asked us
Riptide Sharpening
to come sharpen
"on-site"
for their customers while they tasted some great wines and mingled with other wine enthusiasts. On hand and ready to serve was the Wine Sampler's ever knowledgeable and super friendly staff.
WOW
- what a turn out! Thanks to Sean and Paul's savvy and diligent email efforts, word of mouth and a head's up mention in
Wilmington's StarNewsOnline didn't hurt either
http://www.starnewsonline.com/article/20110719/ARTICLES/110719663
we had a nice turn-out of fun and interesting folks bringing in all kinds of wonderful and even unique knives that turned into a kind of "Culinary Weaponry" show and tell.
P
aul from the
Wine Sampler
said, "it's been one of the largest gatherings I've seen in a long time" and "due to customer inquiries and enthusiasm after Saturday, we're booking
another
on-site sharpening date for
September
."

C
hris, another Wine Sampler staff member happily commented on how professional and easy-going Dave (the sharpening technician) was and how they really enjoyed the demonstration and educational aspect of the service that was being provided on behalf of
The
Wine Sampler
for its customers
.
"It was interesting to see just how surprised people were to learn how much expertise really goes into a truly professionally sharpened knife". Tips and useful facts on how to keep your newly sharpened knife sharper, longer, were also shared which left the customer with a better understanding on how to properly maintain their own cutlery once they got home. Dave explained that these facts and tips are what helps a professional sharpening last as long as possible.
"It was a lot of fun and we appreciate the positive response as we stand behind our work so we know customer satisfaction is always a guarantee." Dave said. I want to thank Pious and the Choi Family of The Wine Sampler and I also want to thank the dedicated staff Paul, Donna, Sean and Chris for all their support in making this a success for everyone. I believe The Wine Sampler cares about its customers the way that we do and that makes partnering with them a pleasure." "We look forward to coming back."
This is an essential service that not only saves you time and money but is also a form of recycling.
Why buy new when you can re-sharpen for a fraction of the price of new and pay no sales tax? It just makes good economical sense. Additionally, all great chefs know that having sharp knives in the kitchen is an absolute MUST!!!" so take good care of your investment and have all your cutlery, shears and other tooling professionally sharpened at:
RIPTIDE SHARPENING
Professional Sharpening Services
Proudly Serving Wilmington for Over 15 Years
910-398-2215

7337 Carolina Beach Road, Wilmington, NC 28412